JIGSAW BLADE METAL MAKITA SHANK 80MM 12TPI
Jigsaw blade Makita-shank Metal 12TPI - 2 pack
The users of professional power tools have very high expectations of their cutting results. Once expensive high-quality materials come to work, no cut should go wrong! If the cut is not square, or the cutting line has changed, it will not only be annoying but also very expensive.
MPS has designed high quality saw blades made from High-Speed Steel for extended cutting performance.

QTY: 2
Material Thickness Range:2.5 - 6.0 mm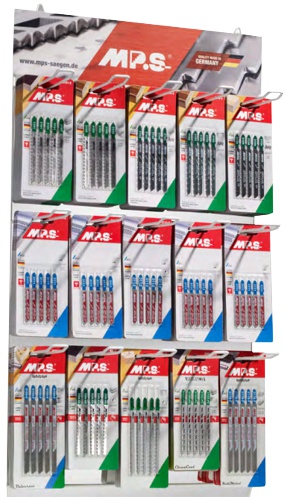 MPS® is a family owned company, founded by Martin Pott in 1987. All products are manufactured in Germany to achieve high levels of quality, innovation and consistency.
With passion, MPS® can do what they do best - High quality products for the perfect cutting and sawing solutions from: